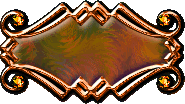 Hamilton's Retreat

We're glad you came to visit. We'd like to show you our home, Hamilton's Retreat and introduce you to our family.
. If you have the time, please sign our Guestbook and if you have a homepage, leave the address. We'd love to visit you.
You're welcome to visit anytime, we're always adding more pages. We 're working on our genealogy pages now. We have part of our Native American heritage pages up ,with lots more to come. Dianne's mother and family are Cajun, so if you share that heritage you'll want to check back, we're working on it!
Make yourself at home and stay as long as you want and come back anytime!
Contents Page

The Baker Family's Creek & Seminole Heritage Genealogy Pages

This is a friend who hangs around.



ddt@ntws.net

LE FastCounter